Workplace Exposure Limits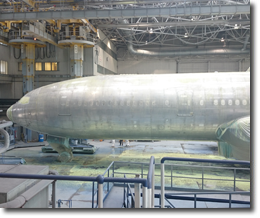 Workplace exposure limits is a signal compliance standard developed after having Occupational Exposure Limits (OEL) with maximum exposure limits (MEL) first introduced in 1989. When the first Control of Substances Hazardous to Health Regulations came into force were the definitions of Occupational Exposure Limits and Maximum Exposure Limits replaced by Workplace Exposure Limits (WEL) Survey Safe™ has a technical team able to deal with commercial and industrial places of work, where the Workplace exposure limits are the occupational exposure limits defined under COSHH in order to protect the employee, employer and the public.
Survey Safe™ works to the definitions and standards described in EH40/2005 workplace exposure limits, promoting the principles for the control of exposure to substances to hazardous to health.
Survey Safe™ is part of Continental Environmental Services Ltd, the company complies with the European Occupational Exposure limits and is able to advise and undertake:
background investigations to develop the purpose for the survey;
define the process measured, the work patterns, and the hazards involved to employee and employer;
advise on improvements to the control measures in place, and their performance;
provide photographs where possible and diagrams identifying the location or areas effected;
define what measurements were taken (long and short-term), and how;
explain how and where samples were analysed;
assess where exposure limits or exposure benchmarks where breached;
provide advice on PPE and RPE to add an additional option to protection of health;
promote any industry standards of good control practice; and
process field results for early consultation related to the planed scope of the investigation process.
The investigation must cover the 8-hour working day or shift pattern.
Survey Safe™ will help clients through consultation and assist where required in any planning policy and consenting regimes to improve the safe working areas for employees and employers to reduce risk and improve effectiveness.
Survey Safe™ operates in the Oil & Gas Sector, Infrastructure and the Urban Built Cities where we are able to deliver a safe working environment. Consultants form Survey Safe™ are here to help with concerns about the workplace exposure limits to industrial solvents and / or odours.
Further Information
If you would like to know more or are interested in a quote we would be happy to help. Phone us on 07730 446 224, email us at info@survey-safe.com or fill in our enquiry form and we will be in touch as soon as possible.