CES certificates of insurance
Continental Environmental Services Ltd., has had HIscox insurance in place to substantiate the UKAS accreditation of the works we undertake. The works we undertake must be paid for in order for insurance to cover the works undertaken as part of the procurement, implementation and reporting of the works.
The listed insurance certificate can be independently verified with Hiscox.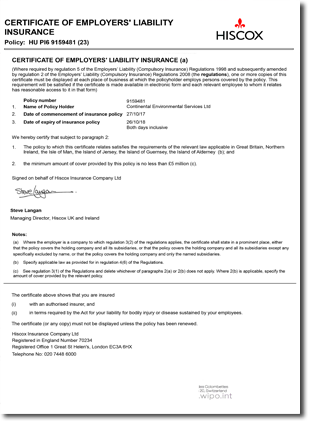 Employers Liability Insurance
Further Information
If you would like to know more or are interested in a quote we would be happy to help. Phone us on 07730 446 224, email us at info@survey-safe.com or fill in our enquiry form and we will be in touch as soon as possible.