Asbestos consultation services in the Persian Gulf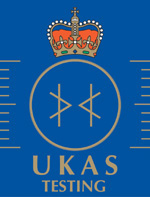 8900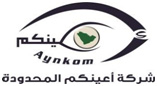 Survey Safe Gulf Ltd is part of Continental Environmental Services providing consultancy advice to the Arab States that surround the Persian Gulf. We operate under our own identity of Continental Environmental Services Ltd., as CES Gulf, to operate as CES within the Persian Gulf, we require a sponsor to operate in the Saudi Arabian Kingdom, hence all consultancy services are contracted to Continental Environmental Services Ltd.
Continental Environmental Services, is a registered Limited Company in the United Kingdom that has UKAS accreditation for analytical air testing works and does not apply to other areas of services provided.
Our CES Gulf is a partnership with AYNKOM providing analytical air testing and asbestos consultancy from CES Ltd., whereby works undertaken in relation air testing are undertaken within the definition of the UKAS accreditation awarded to CES Ltd. Our existing presence within Saudi Arabia is based on contractual works under eight weeks and were site attendance is over nine weeks UKAS will be notified and invited to undertake a further external audit assessment. Audits and independent verification of planned audit is to maintain validity of our UKAS accreditation.
Integrity and transparency hour contracts of working within the Gulf States is supported by our current work visas, allowing us to work within the seven states that boarder the Persian Gulf. Continental Environmental Services will be able to operate in Kuwait, Bahrain, Iraq, Oman, Qatar, Saudi Arabia and the United Arab Emirates (UAE). All of these nations (with the exception of Iraq) are part of the Cooperation Council for the Arab States of the Gulf. Therefore we have a separate website to marks consultancy services within the Gulf States.
Continental Environmental Services, is accredited by the United Kingdom Accreditation Service (UKAS), under applicant code 8900 to undertake asbestos related activities as compliant with ISO 17025:2017 for air testing, certification of re-occupation and sampling of asbestos related materials.
All enquiries for asbestos consultancy will need to be emailed to info@survey-safe.com Your enquiry will be forwarded to our Health and Safety consultant operating or representing your State. Each enquiry will be documented and covered by our insurance.
All our works are fully auditable and clients can view the progress of their survey and analytical works from site data collection, this data is collected via report production using Survey JEM™ to collect your compliance data electronically. The new online survey database Survey JEM™ enables the client to view the status of their report and analytical air testing whilst being reported. Clients will have 3rd party access to ensure progress and target are on schedule to be met.
Upon authorisation of the report the client can down load the completed survey or analytical report. The client can also choose to save the survey report on Survey Jem™ and manage the asbestos using the database as a management tool. The Management Plan has been built into Survey Jem™ allowing duty holders/property owners to manage the asbestos risks in compliance with international accreditation standards.
Choosing CES Gulf and employing Continental Environmental Services will ensure that you are managing your asbestos liability within the ISO 17025:2017 standard awarded by UKAS. Proven and effective management, that lowers the risk of asbestos exposure and impact to employees, contractors and possibly the public.
Please note, Continental Environmental Services is the core company having Survey Safe Gulf Ltd and CES Gulf Ltd as advertising the contractual services of CES Ltd only associated with UKAS accreditation for analytical works. All services are supplied by Continental Environmental Services.
Further Information
If you would like to know more or are interested in a quote we would be happy to help. Phone us on 07730 446 224, email us at info@survey-safe.com or fill in our enquiry form and we will be in touch as soon as possible.