Continental Environmental Services Limited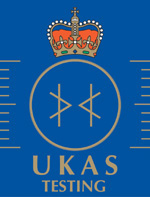 8900
Continental Environmental Services, is a registered Limited Company in the United Kingdom that has UKAS accreditation for analytical air testing works.
Continental Environmental Services Ltd. believes in the bigger environmental picture by acting responsibly to reduce our carbon impact on the environment by managing our surveying services efficiently.
Delivering targeted online training packages
Continental Environmental Services Ltd can also deliver bespoke training courses in a range of topics via our online training section. These courses are designed to meet the individual needs of our clients, without the hassle of booking meeting rooms. The courses can be taken online with an easy to use video format at a fraction of the cost and a fraction of management time. All our courses are approved by the likes of CPD: Continuing Professional Development, RoSPA: The Royal Society for the Prevention of Accidents, IIRSM: International Institute of Risk & Safety Management, IATP: Independent Asbestos Training Providers and IFE: Institution of Fire Engineers.
All our courses are:
Written by experts
Give you a full administrative audit trail
Provide engaging video content
Reduce training costs
Provide automatic certification